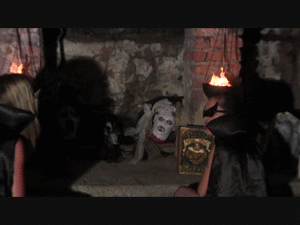 40 photos; 10:56 video
Featuring Special Guest Villain, Dakkota Grey!
Starring Joyce Alexander as "The Witch"

And Dakkota Grey and Amalieve as "The Vampires"

Two Vampires embark on a journey to discover the whereabouts of a certain Witch's Den!

A Witch who has imposed a deadly spell on a member of their family of Vampires!

Out to exact revenge upon The Witch, and turn her into a Vampire to replace the member of their family that was taken from them, by The Witch!

This concludes my 9th Annual Halloween Extravaganza!

Have a safe, and Happy Halloween!