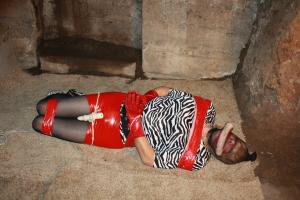 33 photos
The third in a four set Series, featuring Pantyhose and Stocking Hooded Predicaments!
A wide variety of Helpless Damsels, and Evil Villains!

Restrained with Duct Tape, Zip Ties, Rope, and Nylons!

OTM Tape and Wrap Gags!

Sexy and Slutty Pantyhosed Legs and Heels!

My Favorite Part of Bondage! Being put into Pantyhose and Nylon Stocking Hoods!